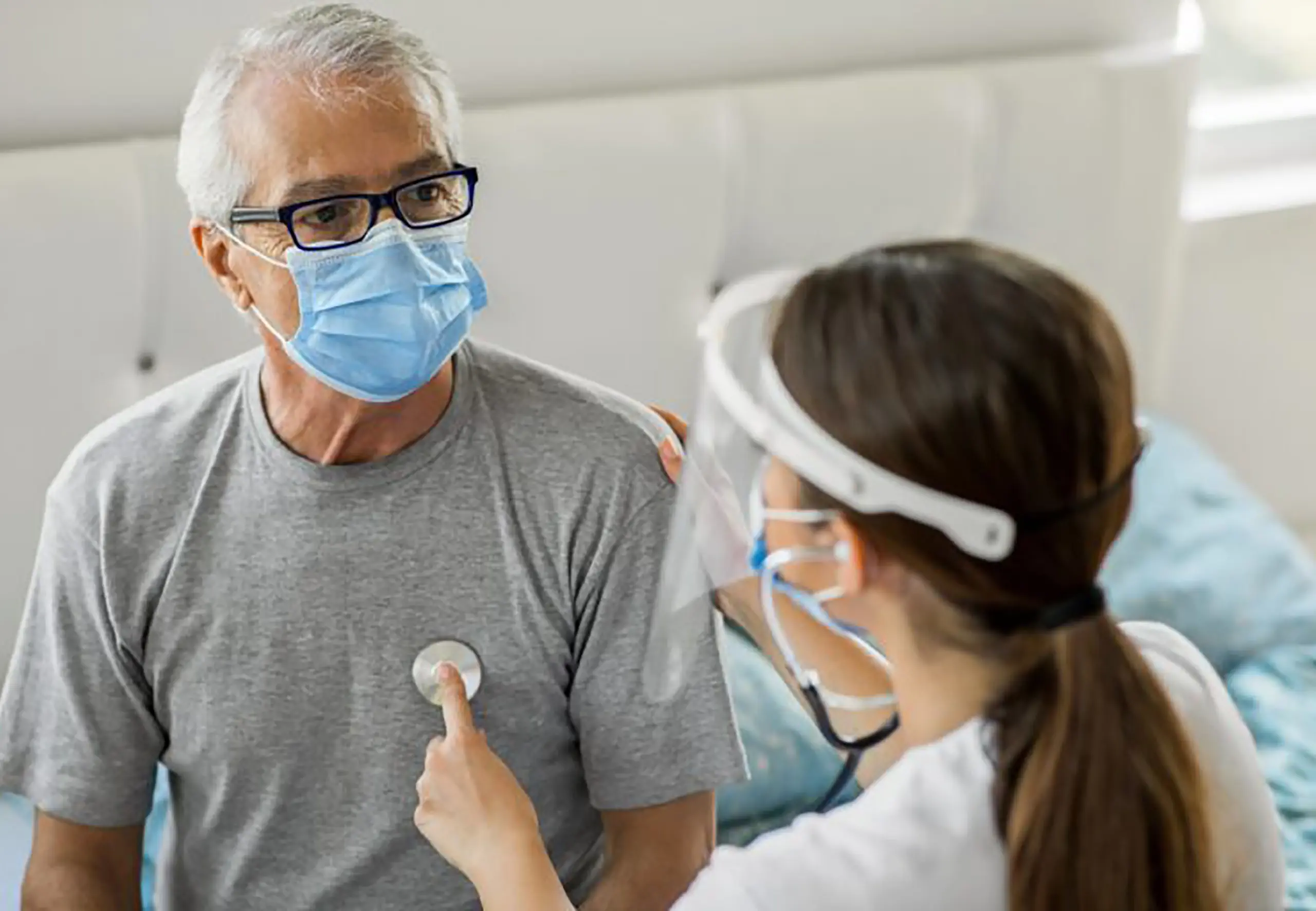 Did you know that according to the Centers for Disease Control and Prevention (CDC), heart disease is the leading cause of death in the United States?
Nearly 1 in 2 adults has high blood pressure, yet only about 1 in 4 has it under control. If left uncontrolled, high blood pressure can increase a person's risk for heart disease, stroke, heart failure, kidney disease, pregnancy complications, and cognitive decline.
Choosing healthy behaviors can lower your heart disease risk while preventing other severe chronic conditions like type 2 diabetes and some kinds of cancer.
For this reason, we want to share with you 7 Tips to Live a Heart-Healthy Lifestyle according to the CDC:
Learn your health history
Know your risks and talk to your family and doctor about your health history. It's important to know which diseases you are most prone to.
Eat a healthy diet
Consider healthy foods with "good fats" like fruits, vegetables, whole grains, lean meats, and low-fat dairy products. Eat less salt, saturated fat, and added sugar.
Move more, sit less
Get at least 150 minutes of moderate-intensity aerobic activity every week, plus muscle-strengthening activities at least 2 days a week.
Avoid smoking
It is a fact that smoking is one of the main causes of heart disease. You can call 1-800-QUIT-NOW for free help.
Take medicines as directed
If you take medicine to treat high cholesterol, high blood pressure, or diabetes, follow your doctor's instructions carefully. Always ask questions if you don't understand something, and never stop taking your medicine without talking to your doctor.
Choose your drinks wisely
Drink water instead of sugary drinks to reduce calories. If you drink alcohol, do so in moderation by limiting consumption to no more than one drink a day for women and two for men.
Monitor your blood pressure
High blood pressure usually has no warning signs or symptoms, and many people do not know they have it. Measure your blood pressure regularly to help your healthcare team diagnose any health problems early. Self-measured blood pressure monitors are easy and safe to use, and your doctor can show you how to use them if you need help.
Remember, you have the power to maintain your health and take care of your body. Make healthy choices and live a lifestyle that helps your heart stay at its best.
At Texas Medical Care Plans your friends and family can enroll in a health plan that could cover: primary care and specialists, emergency services, prescription drugs, free unlimited virtual doctor visits, and more!
Share their contact information with us so we can get in touch with them, or have them contact us today at (915) 781-1614 to advise them on the benefits they could have at no cost.